Keys Cafe & Bakery Minneapolis has been named a top-rated breakfast restaurant in the city by TripAdvisor.com.
Compiling 600+ reviews from customers, TripAdvisor's 4.5/5 rating is the second highest given a Minneapolis breakfast restaurant among TripAdvisor reviewers.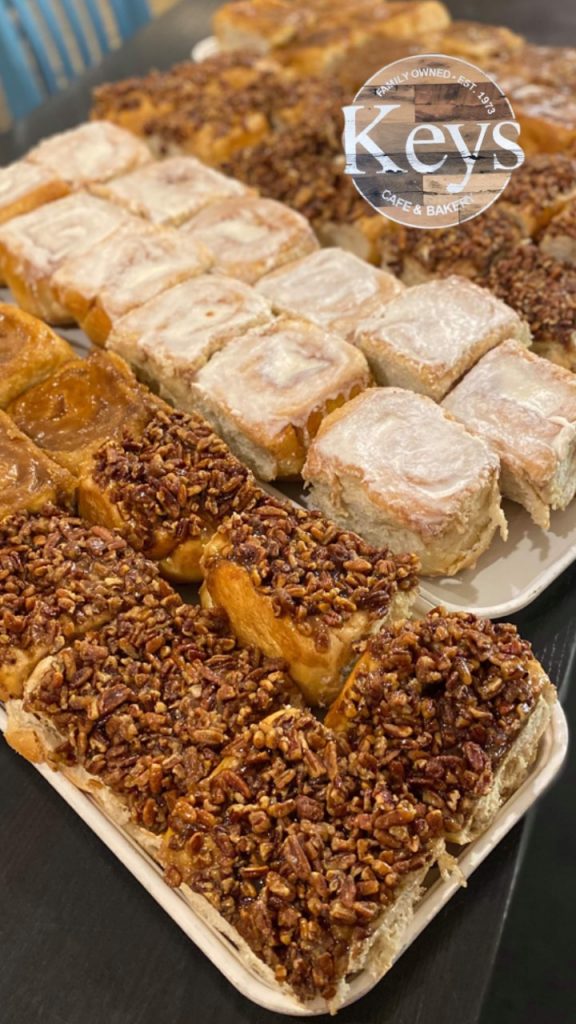 Located in the historic Foshay Tower in downtown Minneapolis, Keys Cafe & Bakery provides a full breakfast menu with all-natural ingredients freshly prepared every day.
Like baked goods at all Keys Cafe & Bakery locations, the bakery case in Minneapolis is filled every morning with baked goods created and baked on site every morning.
Keys Cafe & Bakery has been serving fresh, homemade food in the Twin Cities for nearly 50 years.
Founded by Minnesota Restaurant Hall of Fame Inductee Barbara Hunn in a single St. Paul location in the early 1970s, Keys now serves Barbara's original recipes in eight locations.
All locations are owned and operated by Barbara's family members and she continues to cook and prepare food at several locations.
Keys Cafe & Bakery operates family restaurants in eight Twin Cities communities: