Keys Cafe White Bear Lake
Please call to confirm hours of operation.
Monday: CLOSED
Tuesday – Sunday: 8:00am – 2:00pm
Vote Keys The Twin Cities Best!
Please consider supporting Keys Cafe by nominating us as a Star Tribune Minnesota's Best business.
Go here, open 'Eat And Drink,' select a category and tell them you are a Fan of Keys!
————————————————————
We are accepting nominations for this year's recipient of the Keys Charity Fund Classic Golf Tournament. Please visit our Nomination Submission page to make a nomination.
Google Reviews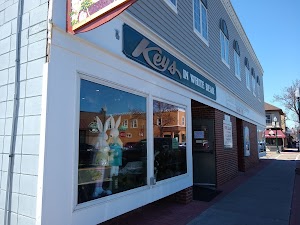 Based on 786 reviews


Mackenzie Dwyer
16:12 23 Sep 21
Love keys! I know they were really short staffed while we were there, but I honestly didn't notice because everything was still done in a timely, friendly manner. I got gluten free pecan pancakes which were DELICIOUS! I do have Celiac disease and have never gotten sick from eating here. Highly recommend for gluten free or regular diet folks eating in White Bear!

Alex Benham
00:42 05 Sep 21
We had the signature Key's Cake served to our guest during our wedding with past July. It was so good. The guests loved it. Celine was so nice and easy to work with. Key's Cake will continue to be a special dessert for our family.
See All Reviews
Featured Videos
Meet Keys Cafe - White Bear Lake
Learn the Story of Keys Cafe
Contact Keys Cafe - White Bear Lake