Next year, the 20th Anniversary of Key's charity golf tournament will be held June 10, 2024 at Southview Country Club. Save the date and stay tuned for more information!
2023 WAS A RECORD!
In 2023 you Raised $72,412.23 For Christopher!
Keys Charity Fund Annual Golf Classic
For the second year in a row, you have helped us make the Keys Charity Fund Golf Classic the most impactful in its 19 year history. We cannot begin to express our gratitude for everyone who came together on June 12th to help 9 year old Christopher receive life-changing support.
THIS YEARS EVENT WAS GREAT!
"Our family can't thank everyone enough for giving us this life changing gift. Now we know we'll have the ability to do so much more for Christopher instead of just dreaming of possibilities. We are beyond thankful for everyone involved in making the event a success!"
Sincerely,
Melissa Schlemmer, Mom
Meet The 2023 Recipient, Christopher Schlemmer
An energetic and smart kiddo, Christopher suffers from a rare metabolic diagnosis of Congenital Disorders of Glycosylation. His diagnosis impacts every aspect of his development, he does not eat by mouth and uses a wheelchair for mobility. In addition to this genetic metabolic disorder, PMM2 CDG, Christopher is non-verbal and has had multiple surgeries, therapies, while requiring constant medical attention his entire life.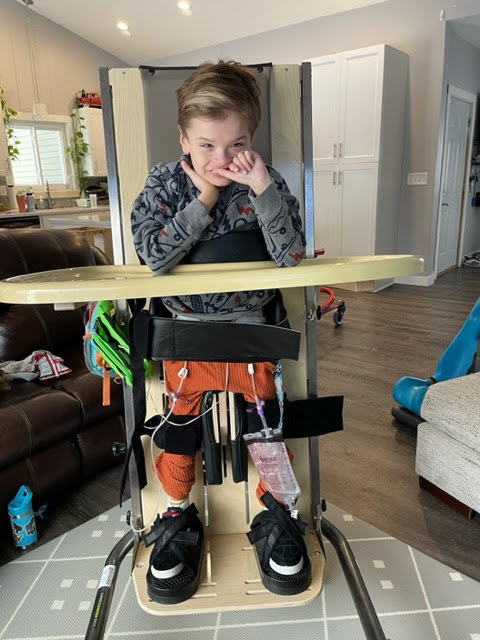 Christopher's family has dedicated themselves to accessing medical care and therapies that best help Christopher progress. They regularly travel out of state to access intensive therapy where neuro motor disorder specialists have helped Christopher gain motor skills enabling him to help his caregivers, access his environment, and help him learn to play more independently. Twice a year, he travels for intensive therapy, which costs around $20,000.
Christopher will be soon starting an experimental treatment as part of a drug trial at Mayo Clinic which makes these therapies even more imperative. Christopher's family also needs to modify their home with an addition so that his bedroom can be on the first floor. As he gets older (and bigger) it becomes increasingly harder for his family to carry him up the stairs. It is hoped that the addition can also include an accessible bathroom to make meeting all of Christopher's selfcare and hygiene needs easier to meet.
Thank you, all, again from all of the Keys family and we cannot wait to give you updates about next year's 20th Annual event. We are looking to make it the most exciting yet!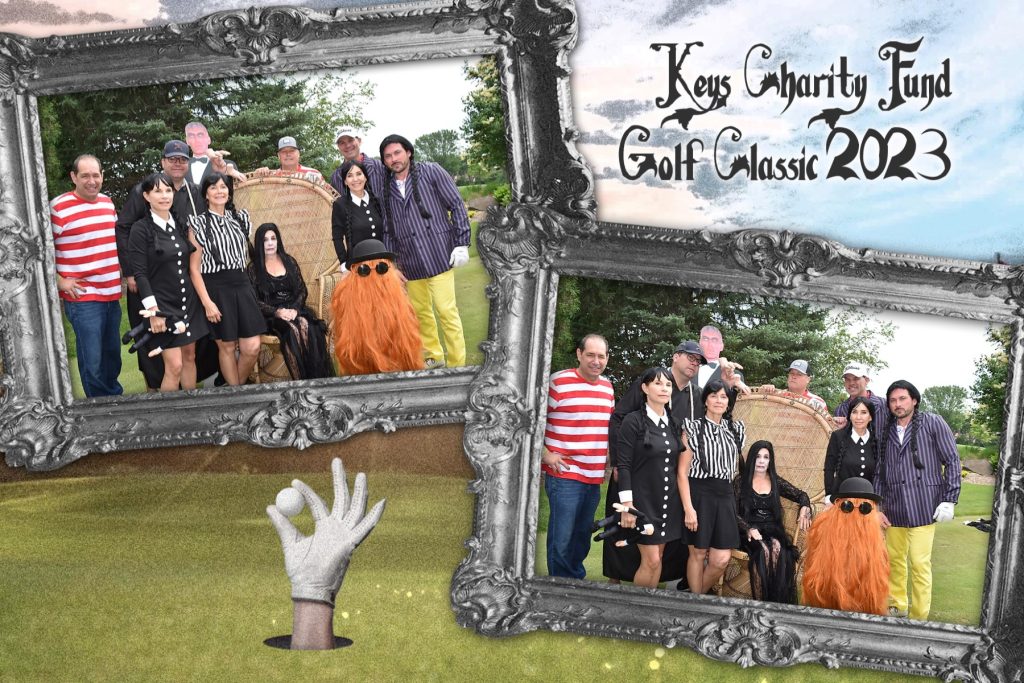 Check Out the 2023 KCFGC Photos
The 19th Annual Keys Charity Golf event pictures are in! Check out the links below, courtesy of our good friend, Mr. Mustache:
Thank you to all the sponsors, participants and supporters that helped make this year's Key's Annual Charity Golf Tournament a success!