Box Lunches to Go
Let Keys do all the work for your next business meeting or luncheon! Our boxed lunch catering includes a sandwich made on homemade bread, a side option, a pickle, and a homemade cookie. Sides include coleslaw, applesauce, potato chips or carrots and celery. We'll even deliver!
What We Offer
It's easy to order! Simply, Find the Keys Café nearest you, download the box lunch order form and make your selections. Fax in your order or call us. Pick up at the location selected or have your lunches delivered!
Sandwiches:
Chicken Salad, Veggie Sand, Ham, Meatloaf, Roast Beef, Tuna, Turkey
Beverages:
Pepsi, Mountain Dew, Sierra Mist, Orange Slice, Dr. Pepper, Diet Pepsi, Diet Sierra Mist, Diet Mountain Dew, Aquafina, Brisk Iced-Tea
*Menu items and prices may vary by restaurant location and are subject to change without notice.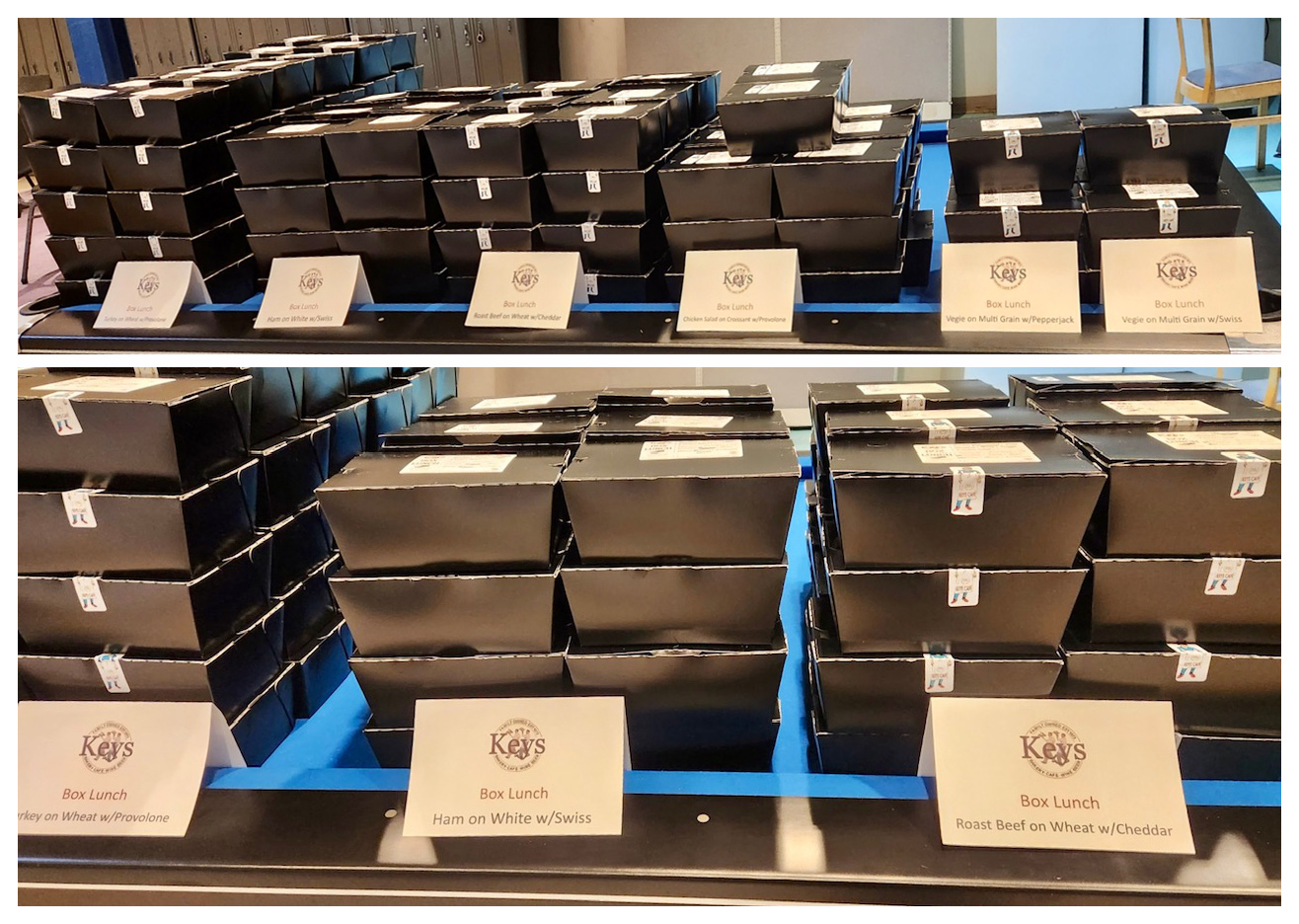 LOCATIONS
Ordering is easy, select a location near you!  The location you place your order from is the location where you must pick up your order
---
Forest Lake Box Lunches
Minneapolis Box Lunches
Call to Order
Roseville Box Lunches
Spring Lake Park Box Lunches
Call to Order
St. Paul on Robert St. Box Lunches
St. Paul on Raymond Box Lunches
White Bear Lake Box Lunches
Woodbury Box Lunches
Hudson, WI Box Lunches